What AI skill sets do you need in the channel?
Customers want machine learning and AI, but do not yet understand the realities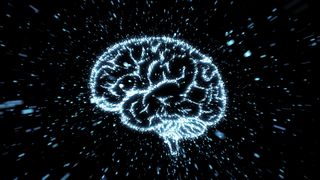 The benefits of artificial intelligence (AI) and the effect automation can have on a business are becoming more well-known among organisations around the world, but it's still a technology that can intimidate the uninitiated.
AI can be used by managed service providers (MSPs) both for their own business and also for their clients' businesses too - double the reason to develop a robust AI skills portfolio within your channel brand.
For MSPs, then, it can be tempting to dive head first into a plan to develop AI skills and use them to carve out a niche in your market. Competitive differentiation is key to achieving success in an already competitive service provider market, which is why taking a slower, calculated approach is the better method that will ultimately prove more fruitful.
As with any project, the first step has to be working to understand what your customers' needs are, and what solutions are out there to solve them. According to Gartner, there are up to 35 different specialisms within AI and it's highly likely that at least some clients aren't going to fully understand which of these are most applicable to their business. It's the MSP's role to guide the customer through their AI journey, and this all starts with asking the right questions. The answers the client provides here will be instrumental in forming a strategy to find the right products for their needs.
"Right now the big thing is helping our customers – IT professionals – navigate that minefield," says Barry Coombs, co-owner of VAR Computerworld. "Otherwise all you're really doing is selling a load of products for vendors."
In these early conversations, soft skills will play an important role in helping with what could be some difficult chats with clients. AI projects naturally present ethical issues and these need to be navigated sensitively, and managing expectations will always come part and parcel with the MSP-client experience. Once that's in place, channel businesses can begin developing specific use cases for exploratory side projects – but they shouldn't wait too long.
"If you wait until machine learning goes mainstream, you'll end up too far behind," Coombs says. "Start with understanding how those technologies are utilised and where you are going to specialise."
RELATED RESOURCE
The Total Economic Impact™ of IBM Watson Assistant
Cost savings and business benefits enabled by Watson Assistant
Craig Lodzinski, lead for developing technologies at infrastructure and services provider Softcat agrees, saying the channel is a unique "checks-and-balances engine between customers and vendors – able to cut through the hype".
There's always the danger that some customers think they know what AI does, regardless of commercial reality, so educating them will be key.
"HR will say: 'Can we do video interviews and then automatically select people based on the characteristics of existing employees?' Which is a very complicated way of saying 'can I build a racism robot, please?'," Lodzinski says.
Early-stage projects
Softcat does a lot of public-sector work and sees customers looking for ways to use machine learning across "vast and varied" workflows, with labour-saving a key driver. Robotic process automation (RPA) can be a typical on-ramp.
"[RPA] seems to be really resonating – while machine learning can still be a bit daunting for the mid-market."
Yet barriers to entry are already lowering. Platforms and services are easier to connect via APIs. Pre-trained offerings are emerging too, as well as pre-built environments for self-service data-science platforms that use elements of machine learning and AI, Lodzinski says.
Down the track, image and video processing will become truly cognitive, incorporating advanced AI from the big cloud providers, so you should select and develop staff with all that in mind.
Obviously, data handling skills are critical. Data must be prepared, cleaned and labelled, with strategising and planning – including all processes – documented at every stage.
The channel must be ready to help customers understand the data they have and get it in order, Lodzinski agrees.
"It means looking at their BI dashboards properly, the reports people have been emailed for three years but never opened, and so on," he says. "Because machines don't learn and understand the way we do."
Everyone needs more data skills
Realistic implementations today will likely combine machine learning technologies with what customers are already good at and doing well – improving accuracy, or whatever their core metric is.
One customer might want precision agronomics, modelling soil and plant nutrient inputs to cope with climate change. Another might want to improve fleet management with video analysis of of long-distance driver records for edge cases and dangerous situations.
"Those really need the power of AI and data science," says Lodzinski. "But I think a lot of AI machines and tech will eventually become a kind of universal data service, in the way that applications currently underpinned by databases and data stores are now."
Wayne Butterfield, director at global services provider, consultancy and research firm ISG, explains: "Data science is the process, but the critical skill is business understanding and value creation. 80% of a data scientist's role is to clean data and make it usable. This skill set is basically a commodity."
Today's machine learning projects can include anything from natural language processing to deep neural nets. However, a typical example might be about interacting with customers via chatbot and confirming identities by selfie.
RELATED RESOURCE
AI for customer service
IBM Watson Assistant solves customer problems the first time
Services providers, consultancies, tech firms and others will all need data practices to stay relevant in future. Collaborative and problem-solving skills alongside data-explaining abilities will help build a foundation for growth.
"You don't need to do everything most of the time, but you need market awareness at least. System integrators will need these skills to assist across multiple clients. Service providers could have a big role, especially for clients who are laggards in data or analytics platforms or strategy," Butterfield says.
However, once firms can trust that they're getting the right results, broader adoption and more ambitious projects will follow. This means demand for higher-level technical, documentation, and programme management skills will go on rising.
"The business world is still a little sceptical on where AI can add value, so we have a little grace period while that trust is built," says Butterfield.
This article was originally published on 29/01/2020 and has since been updated.
Stay up to date with the latest Channel industry news and analysis with our twice-weekly newsletter
Fleur Doidge is a journalist with more than twenty years of experience, mainly writing features and news for B2B technology or business magazines and websites. She writes on a shifting assortment of topics, including the IT reseller channel, manufacturing, datacentre, cloud computing and communications. You can follow Fleur on Twitter.